CEO Message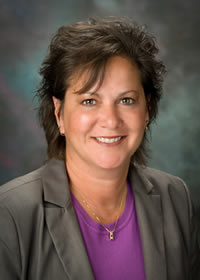 Dear Friends:
As an organziation with 50 years of experience, we reflect on the impact that Villa has had on the lives of so many individuals and their families. We also thank all of the people who were instrumental in our growth and achievements over the past 50 years.  We are grateful to the Board of Directors for their vision and leadership; to all the staff for their dedication and hard work; to the countless volunteers for their tireless support; to all of the donors whose contributions allowed us to grow and thrive; and to the children, adults and families who we serve for their courage and inspiration.
Poised at the start of the next 50 years, Villa is more visible, more vital and more in touch with the needs of our population than ever before. Our advocacy efforts continue to grow through our connection with sixteen other non-profits who have co-convened to strengthen our voice in speaking for those who cannot speak for themselves. We are faced with the continuing challenges of reduced funding from the state while maintaining our position at the forefront of service providers for the developmentally disabled community. 
We thank you for your past support and count on you to stand with us as we continue our mission to provide Love, Care and Hope for individuals with disabilities and their families. We are confident that with your help, Villa Esperanza Services will continue to be a Center of Excellence providing quality programs and services to meet the needs of our very special community for generations to come. Thank you.
Sincerely,
Kelly White, MA, LMFT
Chief Executive Officer