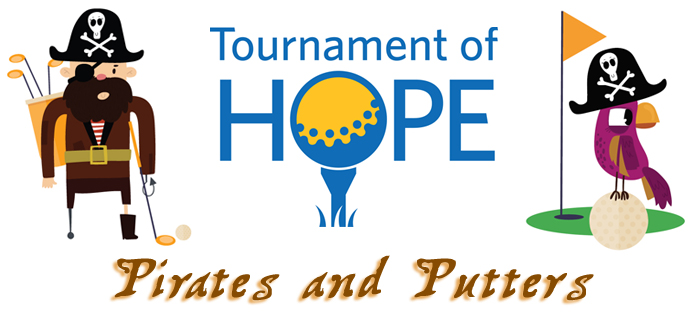 Please note: We are now sold out and have a full flight of golfers.
If you are interested in being put on the wait list, please contact:
Jenny Seto (626) 449-2919, ext. 168 or JSeto@VillaEsperanzaServices.org

You can still come to dinner or purchase golf balls for a chance to win $2,000!


We hope you will join us for our "Pirates and Putters" themed golf tournament!
Last year, we sold out several weeks before the tournament, so be sure to get your sponsorships and foursomes in soon!

Monday, October 24
San Gabriel Country Club in San Gabriel, CA
9AM Registration
11AM Shotgun Start

If you have any questions about the event, pleae contact Jenny Seto, Special Events Coordinator, at (626) 449-2919, ext. 168 or at JSeto@VillaEsperanzaServices.org.
Here are a few photos from last year's "Be True to Villa" themed Tournament of Hope at Oakmont Country Club. It was a huge success and we raised over $207,000! Thank you to all our supporters.